2024 TERM 1 WEEKLY ENRICHMENT LESSONS

E-BRIDGE DAWSON
Engage your child in fun and educational activities after school.
Classes are conveniently held during child care hours, at your very own centre!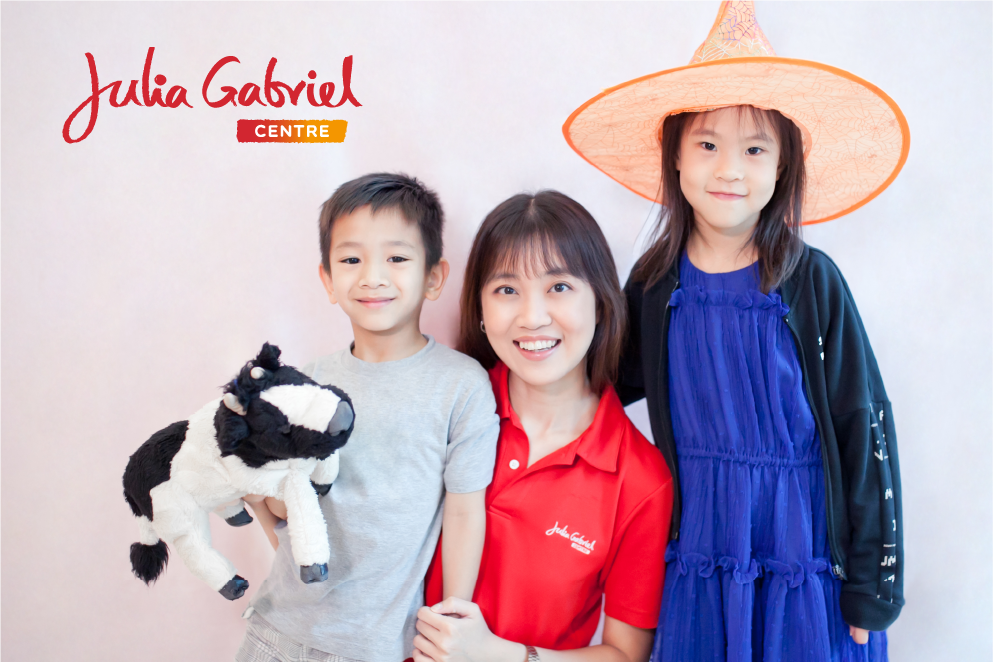 N2 to K2 ENGLISH SPEECH AND DRAMA
$
254.88
/ 8 lessons x 60 mins
Brought to you by Julia Gabriel
Julia Gabriel Centre's preschool speech and drama programme aims to nurture and equip students, from a young age, with core life skills necessary to succeed in today's world. This programme helps them develop their confidence, spoken communication and thinking skills progressively.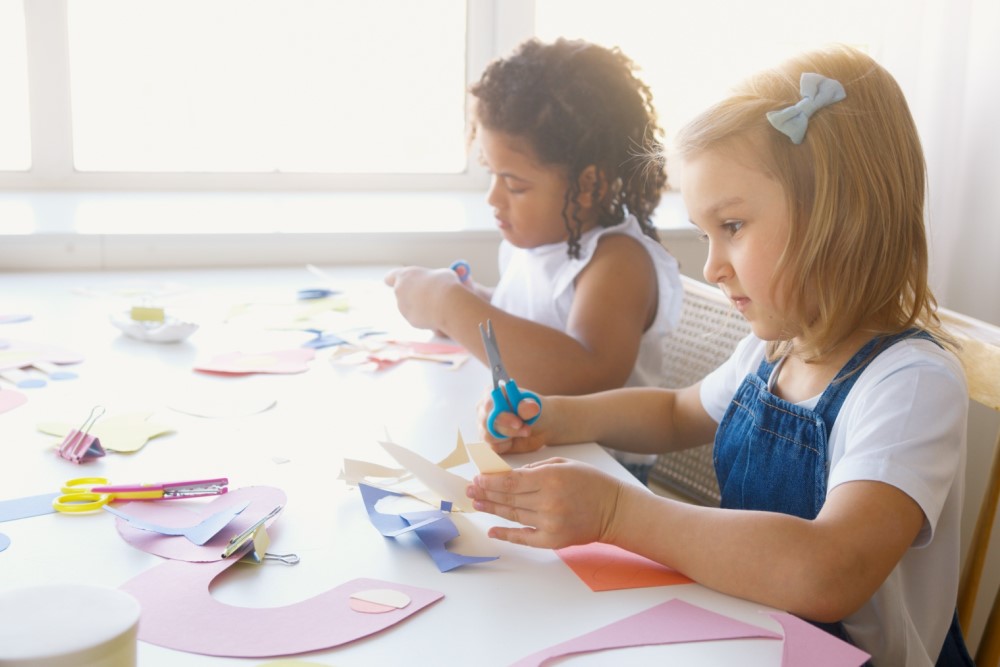 N2 to K2 CREATIVE ART
$286.74/ 9 lessons x 60 mins
Brought to you by Breakthrough Global
Creative Drawing is helmed by master artist who has more than 25 years experience in training illustration to kids. He is also the author of "How to draw 29 animals in 29 minutes" which helped him develop simple drawing techniques for kids to follow a structured progression aimed at effective communication and breaking structure. 
Our mission is to encourage kids to be more focused, observant and creative to solve problems through effective communication and reflective learning.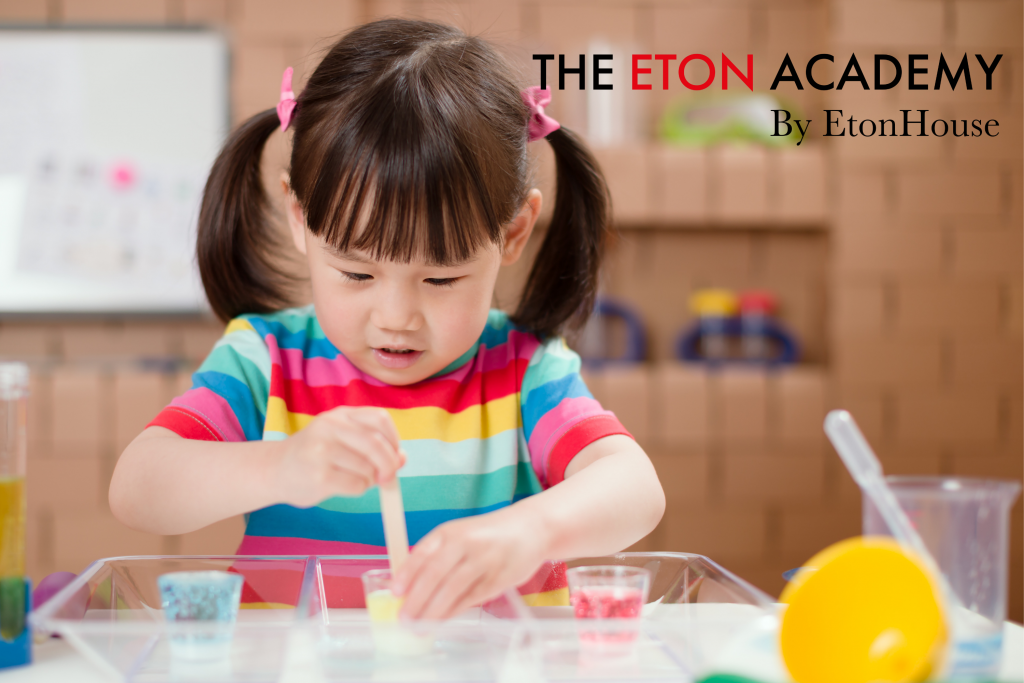 N2 to K2 YOUNG SCIENTISTS
$223.02/ 7 lessons x 60 mins
Brought to you by The Eton Explorers
Satiate your child's curiosity about how the world works by joining us on an educational and fun-filled journey into the world of science! With hands-on experiments and activity-packed journals, children will explore how science is part of our everyday lives.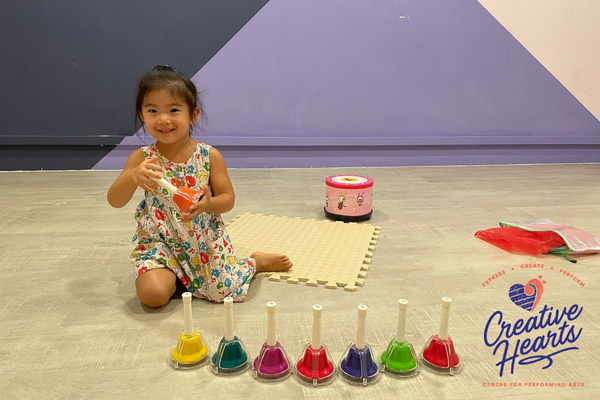 N2 MUSICAL KIDS
K1 & K2 KIDS ON KEYS
$
286.74
/ 9 lessons x 60 mins
Brought to you by Creative Hearts
With the goal of developing well-rounded musical kids and a focus on learning through play, our Musical Kids programme explores music fundamentals and concepts such as steady beat, rhythm, pitching, dynamics and tempo through songs, dance, and creative games. Our curriculum is based on Orff, Dalcroze and Kodaly methodologies.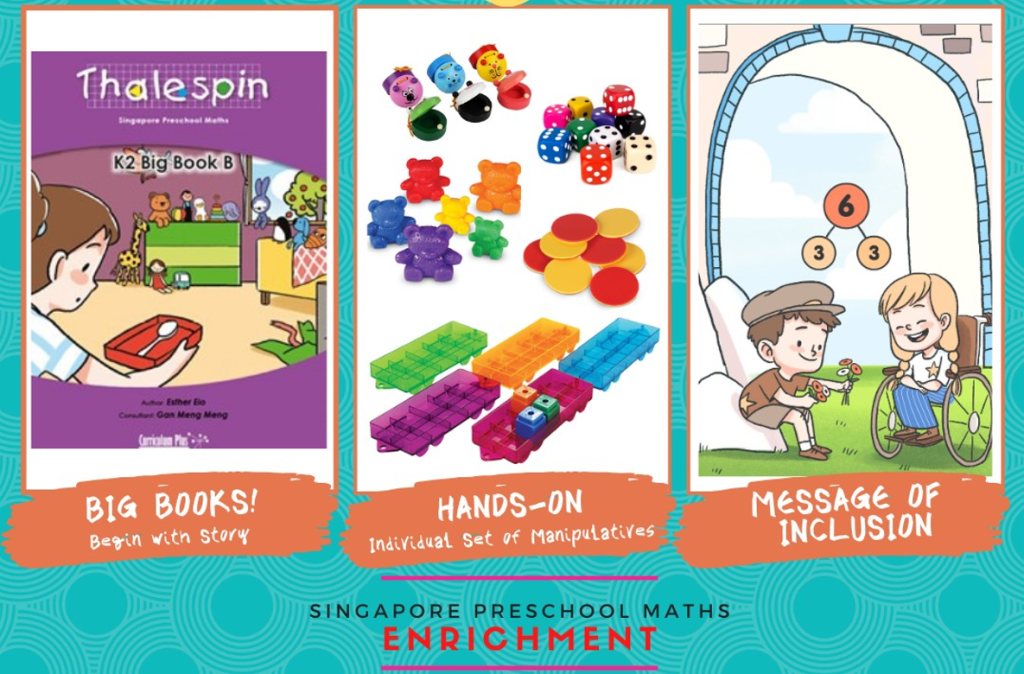 N2 to K1 PRESCHOOL MATHS
$
286.74
/ 9 lessons x 60 mins
Brought to you by Thalespin
Thalespin Enrichment is a hands-on Maths lesson that stimulates thinking through the use of Big Books, individual manipulatives and group problem solving. Each lesson, children will get to touch and manipulate with objects.
Fees are inclusive of GST

Do note that ALL registrations will be placed on an initial waitlist.
Payment invoice and class confirmation will only be sent when the minimum number of students has been met.
Registration closes on Friday, 15 December 2023.
CREDIT REFUNDS WILL ONLY BE CONSIDERED IN THE FOLLOWING SITUATIONS:
– Child is hospitalized (Please provide supporting documents)
– Child has withdrawn from the preschool