ETONHOUSE NEWTON

SEPTEMBER HOLIDAY CAMPS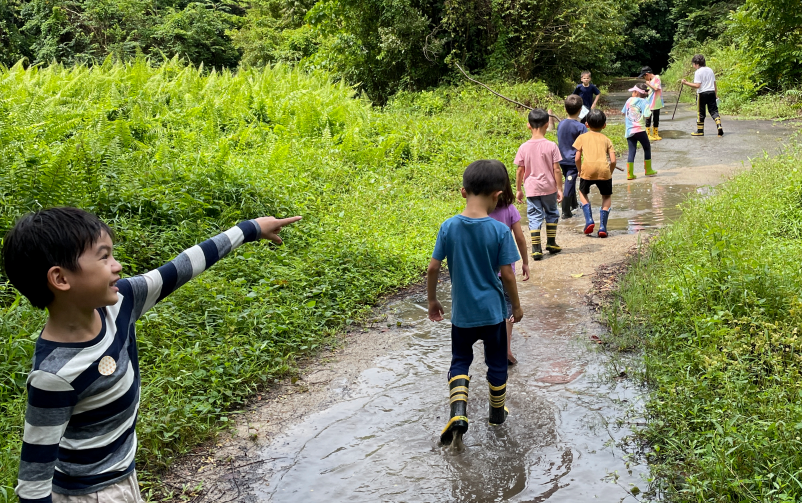 I LOVE MY PLANET 
N2 – K2: 1h x 3 days,  $120
By Into the Wild
This 3-day outdoor learning journey tackles the topic of climate change, its effect on our planet and ways to make a difference through a combination of whacky curiosity piquing experiments and some good old fashioned soul-searching, rock-flipping, insect-collecting, muddy dirty fun.
Day 1 – The Coolest Stuff on Earth – Backyard exploration fun looking for the weird, wild and wonderful animals and plants that grow on our planet.
Day 2 – Climate Change – Understand what climate change is through a series of hands-on activities and experiments.
Day 3 – Be an Eco Hero! Connect the dots between climate change and its effects on our environment and design a kids guide on how to save our planet.
Do note that ALL registrations will be placed on an initial waitlist.
Payment invoice and class confirmation will only be sent when the minimum number of students has been met.
REGISTRATION WILL CLOSE ON FRI 26 AUGUST 2022.
*Credit refunds will be given only for the following situations:
– Child is hospitalized;
– Child has withdrawn from the preschool;
– The preschool has to cancel the lesson to mitigate the transfer of germs during an outbreak of diseases;
– A planned session falls on a public holiday and the vendor is not able to do a make-up session or the child can't attend the make-up session; 
– The vendor/ trainer has to a cancel or postpone a session and the child can't attend the make-up session.