E-BRIDGE DAWSON

SEPTEMBER HOLIDAY CAMPS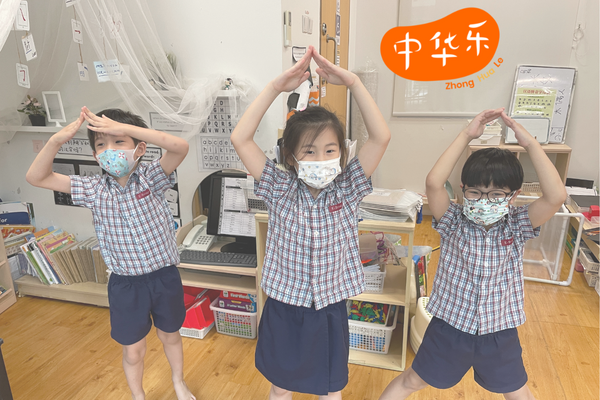 N2 to K1: Chinese Speech and Drama Camp
$90 for 3 days x 1 hour 
Brought to you by Zhong Hua Le, by EtonHouse
Be immersed in a Mandarin environment, expand your child's vocabulary and let that inner star shine! Gain confidence in speaking, acting and working as a team as we learn about teamwork and conflict resolution.
Look forward to making your very own props to bring home, as we retell tales from favourite Mandarin storybooks.
N2 – Follow the story of <蚂蚁和西瓜> The Watermelon and the Ants, as they work together as a team to overcome challenges. 
K1 – In <南瓜汤> Pumpkin Soup, children experience the age old saying of too many cooks spoil the broth. However, with a little bit of compromise and empathy, they discover how to work with another's strengths to emerge stronger and bette
*Minimum 7 children to start the class. Classes are capped at 12 children.
| | |
| --- | --- |
| N2 | Mon 5 Sep, Tue 6 Sep, Wed 7 Sep – 4.30pm to 5.30pm |
| K1 | Mon 5 Sep, Tue 6 Sep, Wed 7 Sep – 5.30pm to 6.30pm |
All registrations will be taken in via waitlist.
Classes will only be confirmed when the minimum number to start the class has been met.
REGISTRATION WILL CLOSE ON FRI 26 AUGUST
*Credit refunds will be given only for the following situations:
– Child is hospitalized;
– Child has withdrawn from the preschool;
– The preschool has to cancel the lesson to mitigate the transfer of germs during an outbreak of diseases;
– A planned session falls on a public holiday and the vendor is not able to do a make-up session or the child can't attend the make-up session; 
– The vendor/ trainer has to a cancel or postpone a session and the child can't attend the make-up session.