E-BRIDGE 116 RIVERVALE DRIVE

SEPTEMBER HOLIDAY CAMPS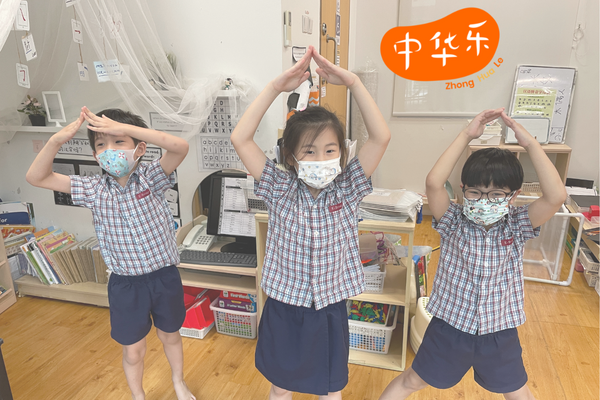 N2 to K2: Chinese Speech and Drama Camp
$60 for 2 days x 1 hour
Brought to you by Zhong Hua Le, by EtonHouse
Be immersed in a Mandarin environment, expand your child's vocabulary and let that inner star shine! Gain confidence in speaking, acting and working as a team as we learn about teamwork and conflict resolution.
Look forward to making your very own props to bring home, as we retell tales from favourite Mandarin storybooks.
N2 – Follow the story of <蚂蚁和西瓜> The Watermelon and the Ants, as they work together as a team to overcome challenges.
K1K2 – In <南瓜汤> Pumpkin Soup, children experience the age old saying of too many cooks spoil the broth. However, with a little bit of compromise and empathy, they discover how to work with another's strengths to emerge stronger and better.
*Minimum 7 children to start the class. Classes are capped at 12 children.
Camp Schedule - 116 RIVERVALE
| | |
| --- | --- |
| Class | Dates |
| N2A & N2B | Thu 8 Sep, Fri 9 Sep – 4.30pm to 5.30pm |
| K1 | Thu 8 Sep, Fri 9 Sep – 4.30pm to 5.30pm |
| K2A & K2B | Thu 8 Sep, Fri 9 Sep – 5.30pm to 6.30pm |
*All registrations will be taken in via a WAIT LIST.
*Please DO NOT make any payments until further notice
(When the programme is confirmed to commence and if a placement is confirmed. A confirmation email will be sent to you.)
*Placements will be on a first-come-first-serve basis.
*Payments will be in cashless mode. Cash payments will not be accepted.
*Credit refunds will be given only for the following situations:
– Child is hospitalized;
– Child has withdrawn from the preschool;
– The preschool has to cancel the lesson to mitigate the transfer of germs during an outbreak of diseases;
– A planned session falls on a public holiday and the vendor is not able to do a make-up session or the child can't attend the make-up session; 
– The vendor/ trainer has to a cancel or postpone a session and the child can't attend the make-up session.